Discover all the
information on Pay4Vend
Pay4Vend allows you to get the most out of your vending machines: topping up credit with cards, Apple Pay and PayPal, targeted promotions, user profiling and above all a real-time communication channel with all your customers. Find out everything you need to know about the new payment system for the vending machine by downloading catalogues, printing material to set up the point of sales and following the video tutorials that explain how to get the best from your app and the Pay4Vend service.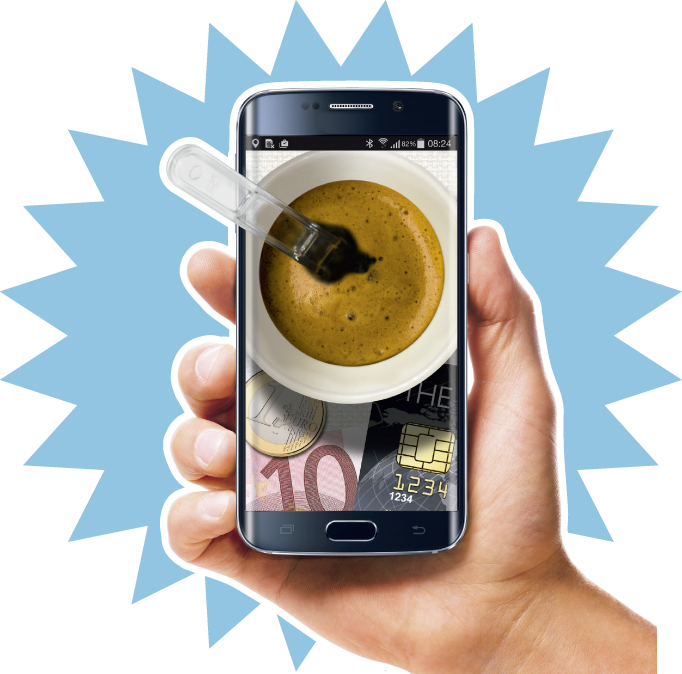 Download brochure
In the brochures and leaflets for Operators and end users you will find the main features of Pay4Vend and its incredible advantages. Download the material, print it and share it!
Material for the Point of Sale
Coges offers you a vast catalogue of tools to print and place by the vending machine: from identification labels to window stickers, from ceiling posters to roll-up banners and much more. Each of your locations is different from the others and nobody knows them better than you. Set up the point of sale in the most effective way and let your customers discover the new payment system via smartphone!
Watch and learn
Pay4Vend allows you to take a coffee or purchase any product from the vending machine paying with your iOS or Android smartphone. Learn to use Pay4Vend immediately with these short videos.
How to register on Pay4Vend
How to use Pay4Vend to buy
How to send messages with Pay4Vend
Refund a credit quickly with Pay4Vend
Make your customers happier with Pay4Vend
Enable cashless payment on Pay4Vend